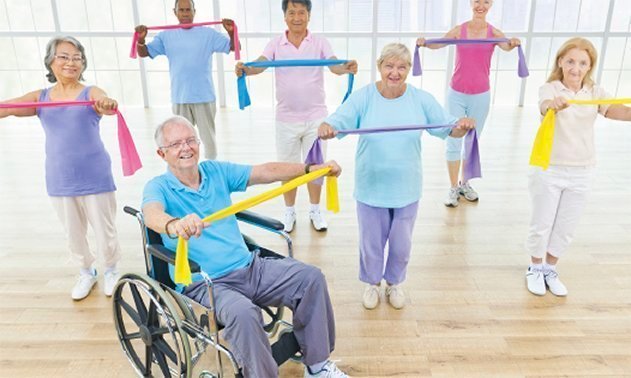 Become a Strength & Balance Instructor!
The Strength & Balance Instructor Training course is a fully accredited level 2 qualification and equips the instructor to deliver a programme of leg strengthening, flexibility and balance retraining exercise. This programme is designed specifically to prevent falls.
Muscle weakness and poor balance in later life are the most common preventable risk factors for falls and one reason why muscle strengthening and balance activities are strongly emphasised in the UK Chief Medical Officers' physical activity guidelines for adults. Falls in people aged 65 and older can have serious consequences such as pain, trauma, loss of confidence in carrying out everyday activities, loss of independence and autonomy, and even death.
Under the guidance of our highly experienced tutors the course will equip the learner to lead a small group or individuals in a strength and balance programme, including:
Exercise technique
Risk assessment and safety
Teaching skills
Communication and group management skills
Monitoring and progressing participants through the programme
The Strength & Balance Instructor Training course is ideal for anyone who understands the importance of falls intervention and has experience working with older people.
The course can be delivered for groups of 12 or more. Due to Covid-19 there is flexibility on course delivery. Contact us for more information.
LifeDock leaders have access to ongoing support once training is completed via the LifeDock Leader's dashboard where video tutorials and resources are available. Leaders are also welcome to attend online refresher workshops allowing them to ask questions and discuss any difficulties.