At Lifedock, we're always singing tai chi's praises. At first glance, this seemingly understated, meditative practice may not reveal all of its secrets, but our experience from both learning and teaching the art of tai chi has illuminated the huge range of benefits for instructors and participants alike.
And we're not alone in this thinking. A recent article in the Times highlighted the physical and mental benefits of tai chi. 'Is T'ai Chi the secret to a slim waist?', cited research into the effects tai chi can have on weight loss and overall body composition. The article also mentions the huge benefits of mood-enhancing hormones that are released when practicing tai chi - something we can also benefit from these days!
The overwhelmingly positive corporeal and mental benefits of Tai Chi fall in line with the glowing feedback we have received regarding our own tai chi instructor training course – Chi Me. The meditative and stress-reducing nature of tai chi has proven to be particularly useful for the Lifedock Team when delivering courses designed for the elderly and sedentary people, and this is clear from how much our learners praise the course.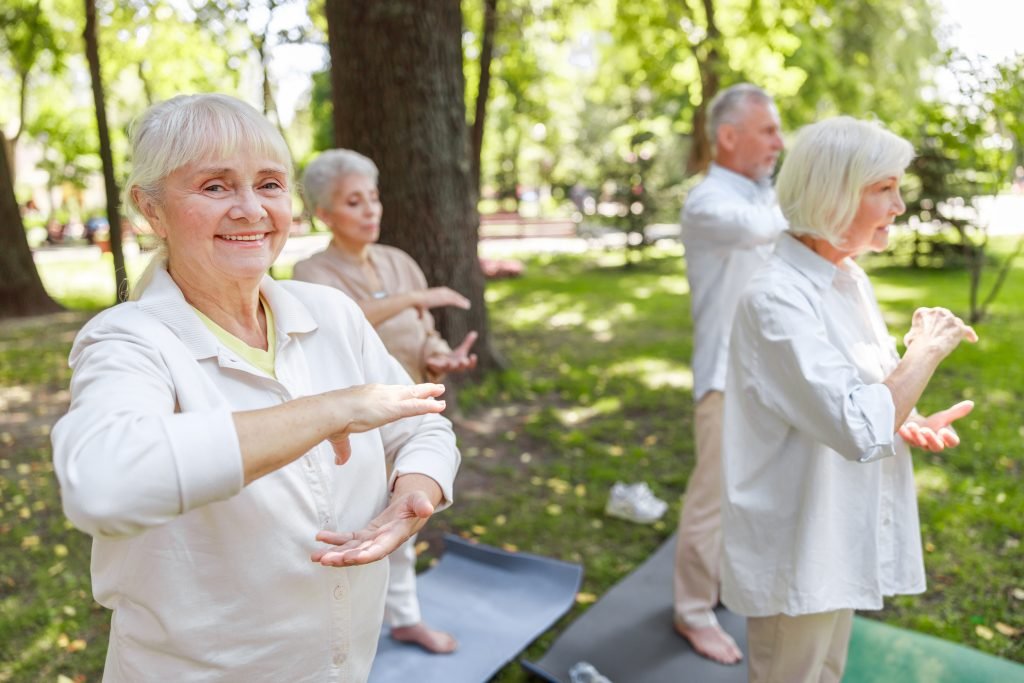 Recently, one of our Chi Me instructors reported back to us that, based on their experience leading the course, it's clear that 'everyone loves Chi Me'. We believe this is because Chi Me is easy to learn for the leader and easy to follow for the participant. The positive feedback we regularly receive on our course is not only about the mental and emotional benefits, but also physical benefits such as improved balance, leg strength, mobility and flexibility.
We have trained hundreds of Chi Me Instructors who teach sessions in parks, at the beach and in a range of community settings. Look out for a Chi Me class near you or maybe you could complete our online training course and become a Chi Me leader yourself… you never know – maybe you will get a slim waist as well!
About Lifedock
Lifedock is the UK's leading instructor training provider of creative, fun and effective physical activity programmes. They are uniquely designed to bring safe and effective exercise for a range of special populations, including frail and elderly, young people, children, people with learning and physical disability and people with mental health conditions. Courses include Chair based Exercise Instructor, Drum Based Exercise Instructor and Tai Chi Instructor (Chi Me) . Click here for the full range of our courses.